Client Testimonials
A POSITIVE PLACE FOR KIDS
Nine-year-old Miriam loves to dance. After her family found help with food and housing at The Salvation Army, Miriam was enrolled in the free Junior Arts Ministries (JAMS) program at the East Main Corps. During her dance lessons, Miriam began to open up and shared she was struggling with homework. An academic component was added to the JAMS program for Miriam and several other music students who needed some extra help to succeed in school. According to Lt. Swetha Vincent, director of the program, grades are improving as is confidence. For Miriam, The Salvation Army provides a positive place where she is learning and thriving. "When I dance, I feel happy and not afraid --like I can do anything I want,"says Miriam.
Your contributions make it possible for poverty-stricken children to have opportunities they would otherwise never have.
2016 WBNS Christmas Stories
A HAND UP, NOT A HAND OUT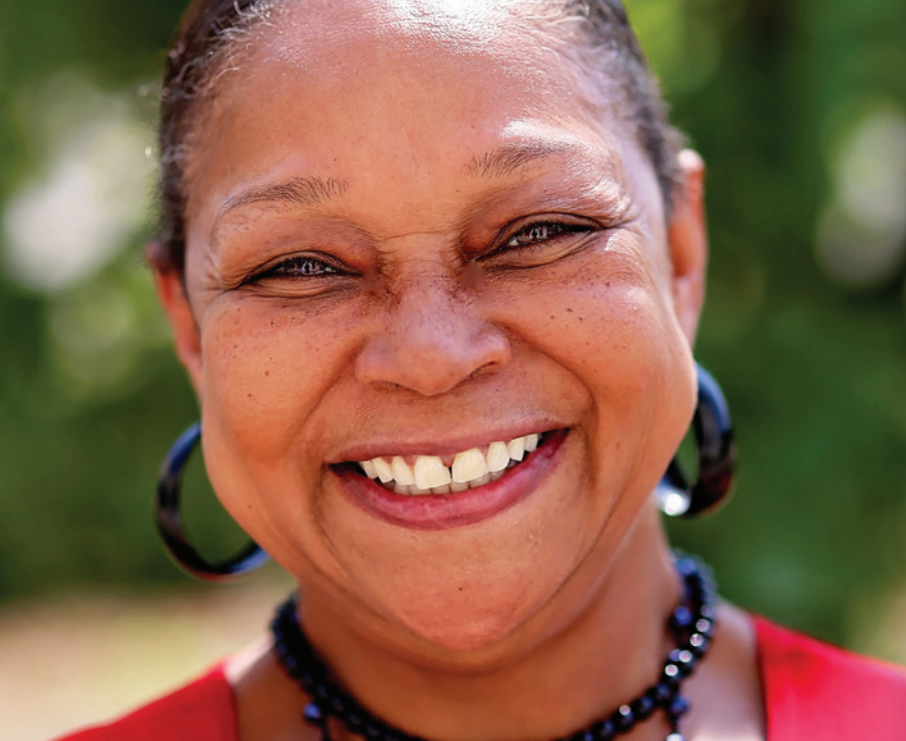 Terrie's ongoing struggle to make ends meet made her feel like her life would never improve or get easier. She worked two jobs but never felt prepared to deal with life's many curve balls. When she visited The Salvation Army's food pantry, she had no idea that she'd leave with more than groceries.

"I thought it was just a food pantry," Terrie shared. "But they have all of there programs to help you work towards a better life."

Terrie enrolled in job training class. The Career Enhancement Center became a safe haven and the staff a source of great support.

"They believed in me, so I believed too. A lot of people quit but I kept going."

Terrie passed her Customer Service Certification. She also found a better paying job and she found hope.
2016 Red Box Campaign
A PLACE TO CALL HOME
She couldn't pull together the resources necessary to pay the intiial costs of the first month's rent and security deposit.

The Salvation Army's Housing Program stepped in to help. This program helps homeless families, individuals, and Veteran families to quickly end their homeless situation by obtaining permeneant housing.

The rental assistance Tricia received from The Salvation Army was a validation that someone had faith in her.

"They saw that I was a very hard worker and a serious student and that I would be able to maintain my lease," shares Tricia.

The gratitude and excitement she and her daughter felt whan they entered their new apartment was palpable.

"We have a place to call our own and have so much pride."
Vangie's Story
FREED FROM EXPLOITATION
One cold November evening, Carmela was working the streets when she met staff from The Salvation Army's Human Trafficking Street Outreach team. In addition to offering words of encouragement, they handed Carmela a brown paper bag. To outsiders, the contents might have looked like simple toiletries and snacks. But the bag also contained a handwritten note inviting Carmela to The Well - The Salvation Army's drop-in center created to help heal and empower women who have been sexually exploite4d and trafficked. To Carmela, that brown paper bag became a first step in her journey towards a life free from sexual exploitation. Now every week at The Well, she joins staff and others who are leaders in the recovery movement, to share a meal together, participate in group therapy and educational and career development classes.

"I consider myself lucky," shares Carmela. "Thanks to The Salvation Army, I've found fellowship amoung other survivors, I feel accepted and safe, and I'm off the streets on my way to a healthy lifestyle."
Emergency Disaster Services - Mission & History
SAVED FROM ADDICTION
He lost everything, including his family. When he hit rock bottom, a friend introduced him to The Salvation Army's Adult Rehabilitation Center (ARC) in Columbus. He entered the ARC and he was put on the path to becoming whole again.

"When I got there, I was a shell of a person," shared Patrick. "They loved me even when I couldn't love myself. I was given a job and respect and slowly, I found self-worth. Best of all, I am now rebuilding relationships with my children."

The Salvation Army's ARC provides residential housing, work, group and individual counseling, spiritual direction, and reqources to develop life skills. The Center is funded through the sale of goods that are donated to the local family thrift stores.